Florida natives seem to be a dying breed nowadays, but the roots of my family tree run very deep in Central Florida. My grandparents were born and raised in Lakeland and they both graduated from Lakeland High School. They're very proud Dreadnaughts! I was born and raised in nearby Clermont, Florida where I lived until I graduated East Ridge High School. I decided to further my studies at Florida Southern College and pursue a collegiate baseball career with the Mocs of FSC! I suppose I was drawn there because I always loved the area, but it's also the same school where my parents met. Those proud alumni were so happy that I continued our legacy there.
I have been an athlete and competitor my whole life whether on the field or off. I played baseball for the Florida Southern "Mocs" from 2007-2011 and still have strong ties to the school and the team. Even though I graduated from Florida Southern College, I was born and raised a Florida Gator fan. This doesn't mean that if you happen to root for the Florida State Seminoles that I will hold it against you. Well . . . maybe a little.
While at Florida Southern College, I earned a Bachelor's Degree in Business Administration and was also able to earn a Master's Degree in Business. I never imagined that Real Estate would be the path in life, but with deep family roots in the area and a family history of real estate agents, it appears that it is my destiny.
I learned a lot of lessons growing up as they relate to the business world. Most importantly, I learned that honesty and integrity in the workplace are invaluable attributes. These are the values that are ingrained in my DNA and are a part of the work that I do. I will always act in the best interest of my clients and work in a manner that will keep their best interest first.
I hope that whenever you or someone you know has a need for a real estate agent, that you can find comfort in knowing that I will do everything in my power to help you accomplish your goals and that it would be my honor to assist you. Thank you for your time and I look forward to speaking with you.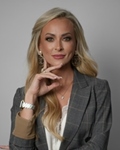 Stephen and Madalyn Batman
Realtor
Gate Arty & the Group - Keller Williams Realty


218 East Pine Street




Lakeland

,

FL

33801


Phone:

863-680-9988